Careers at OnceHub
We are on a mission to help businesses make more connections.
Want to be part of our success? We're hiring.
See open positions
Global and remote
We're a team of passionate and driven individuals living and working remotely across seven countries and five continents. We're a diverse and collaborative team that works hard together to build a product we can be proud of.

Collaboration
Working remotely doesn't mean working in isolation. Real-time communication and true team collaboration is important to us. We work across time zones and don't see borders as boundaries. Working together towards a common goal brings us all together.

Doers
At OnceHub, we get things done. We remove roadblocks and don't let egos get in the way of doing good work. We dive head first into the nitty-gritty details of our work while always keeping the "big picture" in mind.


Open-minded
At OnceHub, every voice is heard and every opinion matters. We respect each team member and each customer, and always approach matters with an open mind. This allows us to continuously learn, improve, and grow.
Our locations
We work remotely from all over the world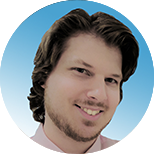 I'm able to make a difference because my ideas matter here. Even though I work from home, I am able to communicate much more directly with my managers and peers than I could with any previous employer. I even have a direct line of communication to the CEO if I want it, and I'm always encouraged to use my voice. Because management values its employees first and listens to them, I am able to grow at OnceHub. My manager is always supporting me as I strive to take on more responsibility and acknowledging me for my hard work."
Benjamin Nicholson
Customer Success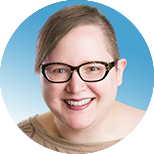 The best part of working at OnceHub is our phenomenal team. Since 2013, I've held three different positions at OnceHub. I love the team here because even though we all have different personalities and backgrounds, we mix well together. That's because we share the same goals and always try to be better than before. Everyone has a voice, no matter how long they've worked here, and everyone listens. We know if they were hired to work at OnceHub, they're smart and creative and their perspective is worth hearing."
Suzie Musin
Content Strategist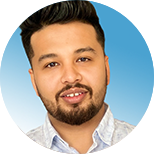 OnceHub helps everyone grow professionally as the company grows.I love that at OnceHub, I can express my thoughts and I know others will listen and take action. I received many opportunities to improve myself over the years. I started in 2014 as a software developer and was quickly promoted to senior developer. After that, I became a team lead, working as a scrum master. Now that I lead three teams at our Noida office, it's important to me that my team members also have a voice, feel like they're part of the OnceHub family, and have the same opportunities as I did."
Mimoh Mahajan
Group Manager & Technical Lead
Our get-togethers
We get the whole company together twice a year so that OnceHubbers can create bonds that influence them all year long. We go to awesome locations and create great memories. After all, everything starts with our team. When team members can trust each other, make fun of each other, and learn from each other, amazing things happen.
Open positions
OnceHub is constantly searching for top talent.
Connect with OnceHub to stay up-to-date on career opportunities
OnceHub is proud to be an equal opportunity workplace and an affirmative action employer. OnceHub does not discriminate against a job applicant or an employee because of the individual's race, color, religion, sex (including pregnancy, gender identity, and sexual orientation), marital status, national origin, age, ancestry, citizenship, uniformed services, physical or mental disability, medical condition, genetic information, or any other basis prohibited by law.